Old World Tasting Room
The Old World Tasting Room is suitable for small gatherings with dining space for 6 and stand up reception for 10.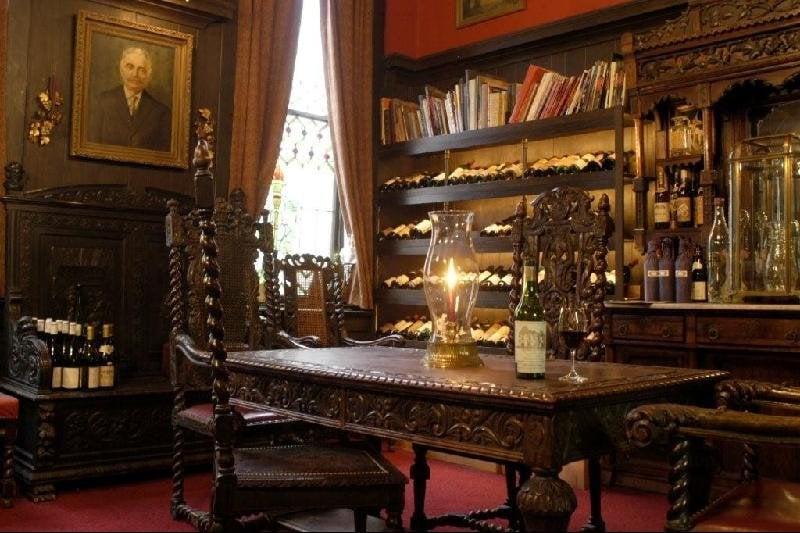 The setting of this room, with its antique carved oak furnishings, stained glass windows and nineteenth century artifacts creates an atmosphere of Old World elegance and tradition. Hand-wrought iron fixtures from the walled city of Rothenburg, Germany, oil paintings, early family photographs and numerous interesting objects d'art give this room a proper ambiance for the appreciation of history and culture to be realized in the world of wine.
Our full offering of wine and spirits is available for your event, and a custom menu can be prepared in our full-service kitchen. Please contact us for more information.
The Glunz Tavern
The Glunz Tavern is suitable for larger gatherings with dining space for 30 sit down and 50 for receptions.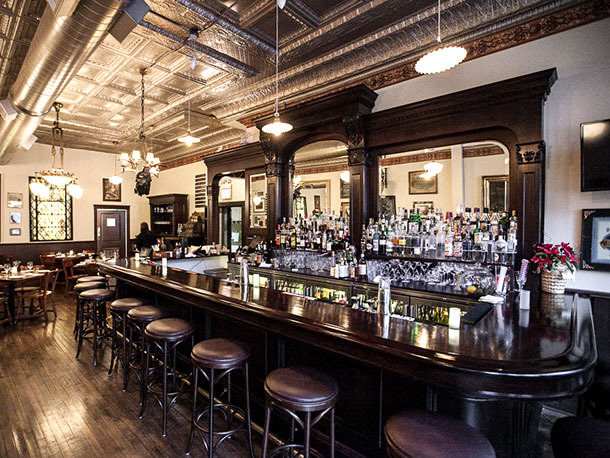 From the lively 1890s to the early decades of the 20th century, Louis Glunz Sr. was proprietor of a family-style tavern adjacent to his wine shop. It bustled with friendly gatherings and served the Old Town neighborhood until prohibition.
In 2012, we (the granddaughter and great-grandson or Louis Glunz Sr.) restored the tavern to its former condition and expanded to include a full-service kitchen.
Hand crafted cocktails, carefully curated wine and whiskey selections, and a full menu are available. Learn more at GlunzTavern.com.